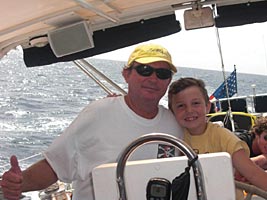 (right) Captain Clinton Buckell was born in Willesden, England. When he was just a toddler, Clinton's parents sold their electronics business, bought a sailboat and sailed away with Clinton and his two sisters. They cruised the Mediterranean and spent a number of years in Malta. A fourth sibling was born on board during a horrendous storm. Soon the small boat proved to be too cramped for the six of them. The Buckells sold their boat and continued their voyage on an 83 foot brigantine. In 1971 they set sail from the Mediterranean to the Caribbean and ended up in Grenada. They chartered the surrounding islands for seven years before heading north to Virgin Gorda in 1978.
Clinton has been living and sailing there ever since with his wife and five children. He worked for many years as a charter captain both in Grenada and the British Virgin Islands.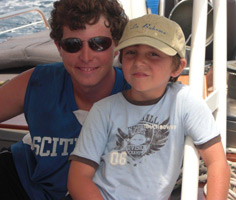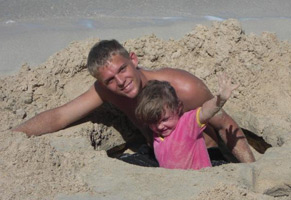 Clinton began his own yacht management, maintenance, deliveries, and charter business in 1986, calling it "Bowline Yachts". He and his wife owned several sailboats before obtaining La Boheme. Clinton is also an off shore delivery captain and sails predominantly between the Caribbean and the east coast of the United States. He has made over fifty deliveries in that area and a few transatlantic deliveries as well.
Clinton will ensure that you and your companions have a wonderful day on the waters of the British Virgin Islands. He will entertain you with stories of his extraordinary life and show you the most remarkable places of the BVI.
---
Bowline Yachts, Ltd. – Day Sails on La Boheme
PO Box 1028, Virgin Gorda VG1150, British Virgin Islands
or
PO Box 304039, St. Thomas, USVI 00803
Phone-BVI: 284-547-7244
Phone-USA: 339-526-9700
Email: information@labohemecharters.com